Careers at Principal People
We're currently recruiting positive, confident and motivated individuals to join our team!
Why Principal People
At Principal People 'our' people are at the heart of everything we do and putting our people first, underpins our culture.  
Ensuring our team feel genuinely supported, motivated and rewarded, creates the foundation of our positive and thriving environment.  
We work hard to attract the best possible talent to join our incredible team, whilst continuing to acknowledge the efforts of existing team members, maintaining our impressive staff retention rates. We are immensely proud of the tenure of our employees and put this success down to the exceptional opportunities offered at Principal People, combined with the fun, friendly and dynamic working environment.
Ensuring the team has the skills, tools and support to achieve their true potential is fundamental to everyone's success. These are key components to the life-changing opportunities available to those who join us.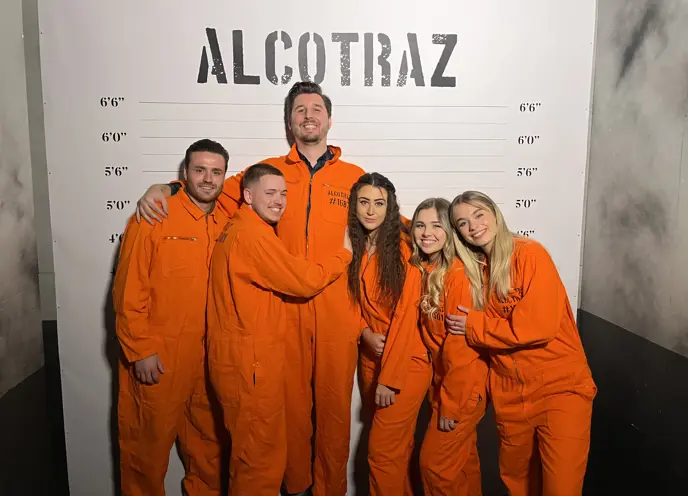 Hybrid Working
Fancy a change of scenery? Have flexibility by working between the office and home

Extended Gym Lunch
Extend your lunch break once a week to attend the gym, play a sport or attend a class

Additional Allowances
Enjoy an additional £10 per month to contribute toward your phone bill and £30 for any wellness activities

Team Holidays
Grab your passport! Every year we take our team on an all-expenses paid holiday

Celebrations
Celebrate your success with monthly and quarterly incentives such as meals out, team-building activities, spa days and much more!

Lunch Club
Our highest achievers each month enjoy an all-expenses paid lunch at high-end bars and resturants

Private Medical
Our generous package supports you with cashback plans, helps to pay for new glasses and dentistry and even a cash gift for welcoming a new baby

Christmas Closure
We like to ensure our team has a complete break at the end of a busy year so we close the business over the Christmas period
"I have gone from success to success and haven't looked back"
Waldo Grobler - Resourcing Partner
What our people say
I joined PP in September of 2021 with no recruitment experience, but with an open mind to learn, they provided everything I needed in terms of training to successfully do my job, and 2 years on i have gone from success to success and haven't looked back. The people around you and the culture in general is incredibly welcoming making you feel part of the team from day 1

Fun, Fun Fun!. Work hard, play hard. You get out what you put in, but you want to put in! The people here are so lovely and care about what they do because the business cares about the people. There are so many opportunities to progress. Talent is recognised and nurtured. Principal People is a dynamic, contemporary place to work.

I have been working at Principal People for almost four years and can honestly say this is the best company I have worked for, and could ever imagine working for. I was new to recruitment when I began and have since received two promotions to the Account Manager for my team. Whether you are new to this industry or an experienced recruiter, the support and guidance here is superb. And it doesn't hurt that the whole team are fun and friendly, and we have made some unforgettable memories in and out of the office.

My experience for working for Principal People for the past 6 years has been fantastic. I have been promoted 4 times since I started and the progression routes are very clear and every employee is incredibly supportive of one another

I have just completed my first year at Principal People, and what an experience it has been so far! From walking in the door to where I am today, I have learnt so much and have received support from Principal People to support my development throughout my first year. The culture at the company is like none other, whether it's inside or outside of work, we always have a laugh and everyone wants each other to do well. For anyone looking to get into Recruitment and wants to join a company with a vibrant atmosphere, don't hesitate to get in contact!
Drop off your CV
Interested in joining us? Fill out the form below and we will be in touch soon!