Back to all articles.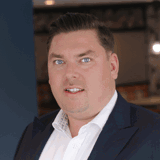 George Wilson
Operations Director
7 September 2021
How to find health and safety manager jobs
How do you bring together an experienced Health and Safety Manager and a company with a vacancy to suit that very person?
How do you bring together an experienced Health and Safety Manager and a company with a vacancy to suit that very person?
At Principal People, we know how. We have been making this happen for almost 30 years. Whether you're advancing your career or in need of the right person for your post, we can help you.
Health and Safety Managers are experienced practitioners. They are responsible for everything to do with health and safety in their workplaces. Their NEBOSH Certificate, Diploma or Master of Research qualifications are testament to their advanced knowledge. Their IOSH membership demonstrates their commitment to Continuing Professional Development.  
Companies need Health and Safety Managers of this calibre to take responsibility for health and safety matters within their organisations.
Principal People is concerned with ensuring mutual satisfaction by making sure excellent staff are taken on by safety‑conscious employers.  
Experienced and expert
Since we have been matching candidates to positions for so long, we have an abundance of knowledge of the requirements of this sector.
We operate exclusively within the Health and Safety and Environmental sectors. This gives us specialist knowledge and an unparalleled understanding of what is required for a position as a Health and Safety Manager in any setting.
Candidates are assured of new challenges and clients can be certain that their new starter will hit the ground running.
Specialist, straightforward and stress-free
Our team of specialist staff matches candidates with suitable posts, so there's no need to search websites and read endless job descriptions and person specifications, or vet hundreds of application forms. 
With us, clients can take the pressure off their HR departments and candidates can direct their energies towards preparing portfolios and practising for their interviews.
Let our staff take the strain.
Nationwide service
Principal People works with clients throughout the UK. Whether you're located in the Scottish Highlands or on the Cornish coast, you can call us about your vacancy.
Candidates looking for a position in the same town or county can find the job that's just right, as they can if they want to relocate in order to fill an appealing Health and Safety Manager position elsewhere.
We also help those who fancy broadening their search beyond the British Isles. We often place candidates in jobs outside the UK, so if you want to apply your skills in Continental Europe, the Middle East or Africa, get in touch with us.
Beginning your journey
It's easy for clients to register with Principal People and brief us with their requirements for a Health and Safety Manager. All it takes is one phone call or email to register a vacancy. Alternatively, there's an online form to fill in and upload vacancies.  
Candidates can register either by filling in an online form and uploading their CV, or via their LinkedIn account. Once they have given us their permission to access their LinkedIn profile, a CV will be created using the relevant information from their account. Everything is kept confidential, of course.
Expressing an interest
Our website enables candidates to search for Health and Safety Manager jobs through Principal People, and clients to search our pool of suitable candidates.
The job-search function is easy for candidates to use. Simply type "Health and Safety Manager" into the Job Title field and click "Find Jobs". If you wish, you can narrow down your search by location, job type (e.g. permanent) and discipline (e.g. construction).
Clients can look for potential Health and Safety Managers on our Candidate Profiles page. Simply click on one of the links (e.g. "Manufacturing Candidates") to read a selection of anonymised profiles of people who are qualified to do the job.
Developing relationships
Principal People prides itself on its strong professional relationships. Candidates develop a rapport with their Recruitment Consultants, and clients can deal direct with specialist Candidate Resourcers.
Whether you're looking for one Health and Safety Manager for your small business next month, or are urgently seeking a team of Health and Safety Managers for several departments, we are confident that we can fill your positions. In fact, we offer a Fast Track Service for those in urgent need.
As a candidate, perhaps you're looking for a change of company within the same sector. Maybe you wish to work in another sector in which your skills will be better utilised. Or perhaps you have been working as a Health and Safety Officer and are seeking promotion.
Whatever the case may be, we have the right person for you on our team, and they will do all they can to help you match your skills to the positions available.
Our candidates' views
We are delighted to help Health and Safety Managers in their quest for excellence, and even more pleased when we receive their feedback.
One HSQ Manager in a facilities management organisation praised Principal People for handling their search for a role "diligently and professionally" and making a potentially daunting process "reassuring and straightforward".
We helped one QHSE manager in a consultancy to get their "dream position". They said of the team member who helped them:
"She is very professional and dedicated. She understands the stress that may come with applying for new positions and gives help and advice to ease concerns."
There are more candidate testimonials on our website. Register with Principal People and yours might be the next one up there.
Our clients' views
Our clients are also pleased with our performance. One Managing Director of a consultancy summed up our service as follows:
"Very prompt, friendly and professional. Acted quickly and kept us informed at all times."
A healthcare sector Compliance Manager was also pleased with our promptness:
"The response from Principal People has been extremely prompt and supportive. Candidates CV's were provided promptly and interviews were scheduled very quickly."
Speed is nothing without standards, of course, and our clients are pleased with the quality of the candidates they receive. One HR Manager said:
"Out of all the contenders, your candidates are of the highest calibre...I am super impressed with how you manage recruitment."