Back to all articles.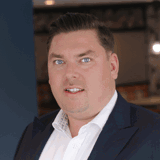 George Wilson
Operations Director
5 September 2021
Your Organisation and the Environment
How does the environment affect the way your organisation is run, and what does it mean for you as a health and safety practitioner?
Legislation, Waste Management Duty of Care, and ISO 14001
Organisations are increasingly concerned about their impact upon the environment, not only because there are legal obligations regarding environmental matters, but also because stakeholders value companies that take environmental considerations seriously as part of their corporate social responsibility.
How does the environment affect the way your organisation is run, and what does it mean for you as a health and safety practitioner?
Environmental legislation      
Fundamentally, your organisation's environmental policies and procedures are driven by legislation, which affects the following key areas:
Air emissions
Land contamination
Noise
Waste disposal and discharges.
You need to know which particular pieces of legislation affect your business in those key areas. Air pollution comes under the Pollution Prevention and Control Act 1999, as well as the Clean Air Act 1993. These Acts, setting out what emissions are permitted, will be relevant to factories, for example. If your organisation is in the construction industry, then it will be necessary to know whether any land to be developed is contaminated, so the Environmental Protection Act 1990 will be relevant. Noise pollution, and waste disposal and discharges, are also addressed by this Act.
Environmental legislation is enforced by regulators. The main ones are the Environment Agency (in England and Wales), the Scottish Environment Protection Agency (SEPA), and the Northern Ireland Environment Agency (NIEA), but local authorities also have some regulatory responsibility.
In some industries, there may be some confusion regarding responsibility for certain aspects of management (i.e. whether the contractor or the client is responsible) when a contract is drawn up. However, an organisation could risk prosecution if it fails to meet its obligations, so it is vital that clients and contractors discuss these matters and establish the facts.
While air, land and noise pollution may not apply to every organisation, waste certainly does. Even the smallest office generates some waste, and all waste has an impact upon the environment. However, some types of waste pose more risk than others, and your organisation could need a permit or a licence if it carries out work that poses certain types of risk to the environment.
Do you collect or transport waste? If so, you must be a registered waste carrier. Do you carry out waste activities, such as storing or disposing of waste that has been generated by other people? You may need a permit. Do you discharge anything into drains, besides clean water, or discharge trade effluent into the sewerage system? If so, you must obtain discharge consent, or consent from the relevant water authority. If you obtain water from anywhere other than the mains supply (i.e. from surface water or groundwater), you could require an abstraction licence.
Since waste is a primary consideration for all businesses, it is addressed in greater detail below. Firstly, though, how does an organisation adhere to environmental regulations?
Ensuring that your organisation is following environmental legislation with ISO 14001
It is essential that organisations have an environmental management system in place to ensure that risk assessments are carried out and every potential issue regarding waste management, pollution and licensing is identified and acted upon.
To this end, ISO 14001 certification is helpful. ISO 14001:2015 is an internationally recognised standard of environmental management that helps businesses to adhere to their environmental responsibilities, and understand and address their environmental impact, while maintaining their commercial success.
As a health and safety practitioner, you will have extensive involvement in the aspects of your organisation's business that relate to the environment. A health and safety officer may be responsible for conducting surveys to check that obligations are being met, for example, and a senior health and safety practitioner may be responsible for strategic decisions about environmental concerns in the workplace.
Key to achieving ISO 14001 certification is understanding environmental aspects (what your organisation does that interacts with the environment) and impacts (any change to the environment resulting from such aspects). As a health and safety practitioner, it will be within your remit to set up and maintain an Aspects and Impacts Register, which is necessary for ISO 14001 certification.
Organisations are required to consider all the environmental impacts that relate to the work they carry out, including air pollution, water and sewage, and soil contamination. They must also consider climate change and the adaptations they make with regard to it. With ISO 14001, the use of resources, efficiency, and waste management are all addressed.
It is essential to link the relevant environmental legislation to the Aspects and Impacts Register. For example, where waste is concerned, it is not just the Environmental Protection Act 1990 that applies. Other legislation includes the Controlled Waste Regulations 1992, the Hazardous Waste Regulations 2005, the List of Waste Regulations 2005, the Waste Electrical and Electronic Equipment Regulations 2006, the Site Waste Management Plan Regulations 2007, and the Waste Regulations 2011. All applicable legislation must be taken into account.
How does an organisation achieve ISO 14001 certification?
Whilst ISO develops standards such as ISO 14001, it does not certify organisations that have met those standards. Certification is carried out by independent certification bodies, so organisations must choose an appropriate provider.
The first step in achieving certification is to look at your company's environmental policy and make sure that it demonstrates that your organisation complies with all the relevant legislation, and is committed to continuous improvement (which is a fundamental tenet of ISO 14001). Update the policy, if necessary, and if there is no policy, create one.
Once the policy is in place, address the areas of your business that have an impact upon the environment. Exactly what the impact is, and which areas actually have an impact, will vary according to the type of business carried out. These impacts should be identified so that objectives can be defined for environmental improvement.
When identifying areas for improvement, consult the managers or supervisors of individual teams and departments, and form an implementation team that includes them. As a health and safety practitioner, you will take overall ownership of the implementation, but it is vital to involve all the relevant parties so that they understand the tasks that must be carried out to achieve certification. They will be responsible for the input of their own departments, so their involvement is crucial.
Besides gaining the involvement of the company's staff, you should also ensure that the certification process is understood by the directors. Senior management may have decided to undertake ISO certification and provided the funding but, even though you are charged with managing the process, they will need to be involved, so as to ensure that environmental considerations are embedded in the organisational culture. Like the staff, the senior management team should undertake training, which may be led by you or by the certification provider.
When matters of policy and procedure have been dealt with, it is important to determine whether the necessary objectives of the environmental management system are being met and, if not, where action needs taking to meet the required standard. Your certification body will perform a gap analysis (or you could perform one yourself) to determine how your organisation meets the ISO 14001 criteria, and prepare a report to show what needs to be done to become certified. From this, any problem areas can be targeted, and appropriate changes made.
Following this, the certification body will carry out an assessment, which comprises two audits. The first audit will review your company's environmental management system and ascertain whether policies and procedures meet the appropriate standard. The second audit addresses the system's effectiveness, and assesses whether your organisation is following best practice.
Successful completion of the assessment process means that your organisation will achieve certification. ISO 14001 certification lasts for three years, during which the management system will be audited. The first audit is conducted within six months of certification, and annually thereafter.
In 2015, ISO 14001 was revised to place greater emphasis on the prominence of environmental management within an organisation at a strategic level, as well as increased leadership input and increased commitment to initiatives that are proactive in driving environmental performance. If you are in an organisation that achieved certification to ISO 14001:2004 before the revision, your certificate will be valid for three years up to late 2018, and there is sufficient time for the transition to the new standard.
The benefits of ISO 14001
When ISO 14001 is implemented, the benefits are obvious. Compliance with the law increases stakeholder and consumer trust and therefore generates more business. ISO 14001 also enables organisations to prepare, with confidence, for potential change.
Implementing ISO 14001 also demonstrates to stakeholders that an organisation is serious about its corporate social responsibility. Better environmental management leads to reduced energy use and less waste being generated. Increased efficiency means lower costs, too.
Achieving ISO 14001 certification can be straightforward, because your organisation may already implement other ISO management systems, such as ISO 9001 (quality management). ISO 14001 operates according to the same principle – "Plan-Do-Check-Act" – so it can easily fit in alongside existing management systems.
ISO 14001 is suitable for organisations of all sizes, from SMEs to large, multinational companies. Public and third-sector organisations, as well as private companies, can also benefit from it.
Your waste management duty of care
Whether your organisation is a chemical plant or a call centre, it will produce waste. All waste has an impact upon the environment and, under the Environmental Protection Act 1990, every organisation has a duty of care with regard to it. As a health and safety practitioner, you will play a vital role in fulfilling this duty of care.
Firstly, the waste generated by your company must be classified. There is a code for each type of waste product, which can be found in "Technical Guidance WM3", published by the Environment Agency. The correct code has to be assigned to the waste. This will also identify whether the waste is hazardous, which is a crucial consideration. (Danger symbols and pictograms will also show whether waste is hazardous.)
Classification also involves naming substances, identifying the type of premises on which the waste was produced (and the process by which it was produced), and providing a chemical and physical analysis of the waste. Additionally, if there are any special issues to be considered, these must be stated.
If your organisation does produce or store hazardous waste, it has to be registered or licensed to do so, unless it produces less than 500 kg of hazardous waste per year. Registration is with the Environment Agency in England or, in Wales, Natural Resources Wales. (Companies in Scotland and Northern Ireland do not need to register.)
Attention must also be paid to the way in which waste is sorted and stored. It must be kept in a secure place, and in a suitable and clearly-labelled container. It should be covered (with a waterproof cover, if necessary) and, if liquid, kept in a dedicated area with a barrier to prevent leakage.
Special care must be taken when storing hazardous waste. Written instructions for its storage and disposal must be displayed, and records kept. A risk assessment must also be carried out, to identify and control any risks, and an environmental permit may also be needed.
When waste is moved, it must be moved by a licensed waste business. This applies to the collection, recycling, recovery and disposal of waste. If you wish to transport your own waste, you must be licensed through the relevant regulator (i.e. the Environment Agency, SEPA or NIEA).
If you are a waste collector, you must set up separate waste collections for glass, plastic, metal, and paper and cardboard. This is so that high-quality recyclates can be obtained, and that more material is recycled. You should assist businesses to separate their waste collections, too.
The onus is not on the waste producer to separate the waste streams but, as the health and safety practitioner in your organisation, you can ensure that all members of the workforce are aware of the importance of recycling by including it in the environmental policy, for implementation through the environmental management system. This will help your company to achieve ISO 14001 certification.